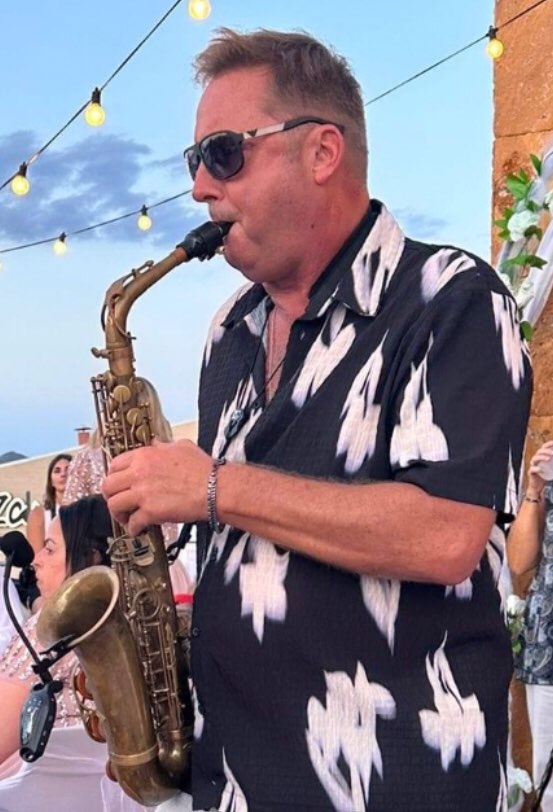 The Music Man!
Living for over 9 years here in Spain, Byron has been entertaining both locals and tourists alike with his musical talent.
An exceptional muscian on the saxophone, with a mix of music on the decks, many afternoons and evenings have been enjoyed listening and watching him perform at various establishments within the region.
Joining the station in 2020, Byron brought his passion and love for music to the airwaves.