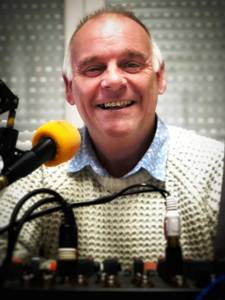 The Welsh Wizard!
A proud welshman who started working on Costa Calida Radio back in 2007 on the Saturday morning show, and then later expanding to a 4 show week at the station.
Unfortunately due to ill health, Eddie had to reduce his working week. However, with the sun and spanish lifestyle, and the love of a good woman, and the amazing support of our radio listeners, Eddie was soon on the road to better health once again and returned to the mixing decks, with a brand new show, the relaxing Sunday Morning Special.
Playing music for all ages, along with some beautiful love songs, listener requests and dedications and covering topics of information from around the Mazarrón area, Eddie sets your Sunday up perfectly!